Weather Station Kurt
Weather Station "Kurt", officially WFL-26 (Wetter-Funkgerät Land-26) was an automated weather station installed in Northern Laborador on October 22, 1943, by a team from the German submarine U-537. It was the only German armed military operation on mainland North American during World War II.
Northern tip of Labrador. Location of WFL-26
At the outset of World War II, Germany could no longer receive important weather information from the Arctic from international weather services, and so began a program of installing manned and automatic stations across the region. These were important for planning air missions over the Soviet Union and northern Europe.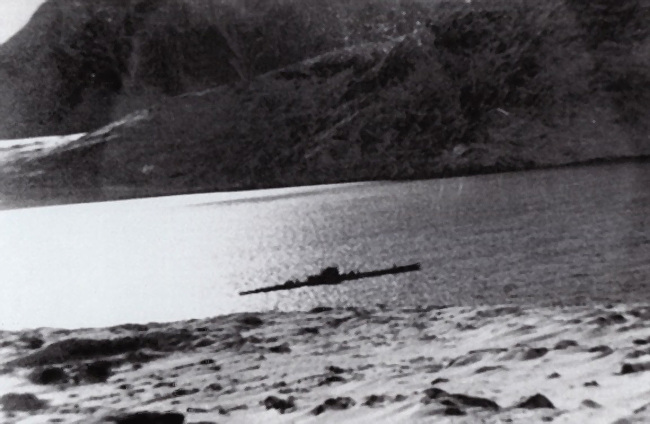 U-537 anchored in Martin Bay, Hutton Peninsula, Northern Labrador
In order to disguise the purpose of the station should it ever have been come across, the crew scattered packs of American cigarettes and labeled the equipment for the (non-existent) "Canadian Weather Service." They apparently needn't have worried as the station was completely forgotten about. Its existence was not rediscovered until a historian for Siemens Corporation, who had built the equipment, found it in the company archives. An expedition to the site was then undertaken in 1981.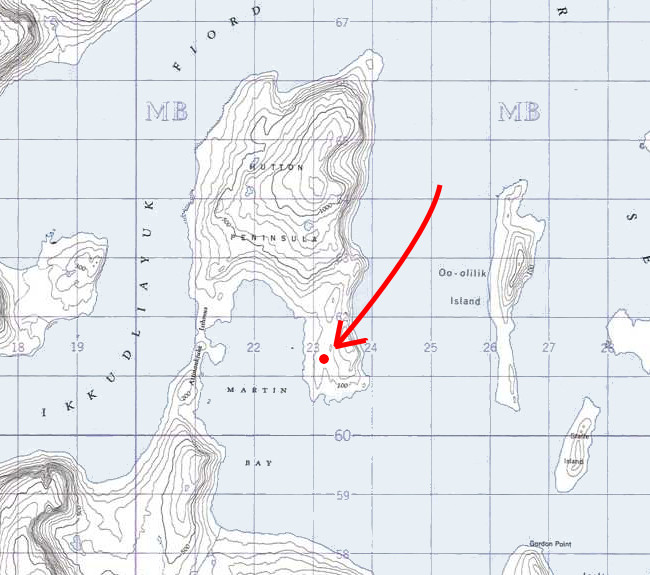 Location of WFL-26
For a full description of the mission to install this station, see "U-Boats Against Canada: German Submarines in Canadian Waters", by Michael L. Hadley, pp. 163-167.