Antarctica
A nice—and again disheartening—map of Antarctica that complements the NASA Earth Observatory's recent ice-melt map of Greenland. The maps look similar but the map below shows a different dataset using a similar color scheme:
20-Year Temperature Trend in Antarctica
Also, don't miss the recently produced online maps from the US Geological Survey: the Landsat Images of Antarctica (LIMA), produced as part of the International Polar Year 2007-2008.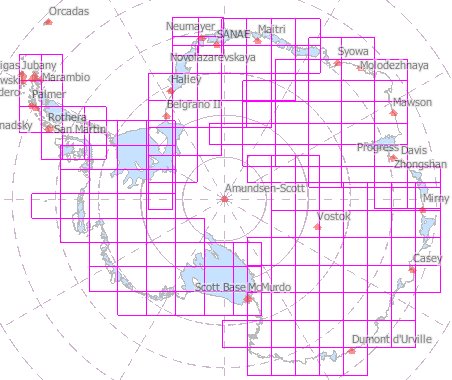 Landstat Images of Antarctica
The interface could use a bit of work. I imagine that these will eventually be integrated into the Google Earth products.