State of the Cryosphere
The UK Guardian reported today that the winter ice coverage in the Arctic was the lowest ever recorded—yet more evidence of the impact of global warming. The story is based on data provided by the National Snow and Ice Data Center (NSIDC) in Colorado, which hosts the original press release from last month here. This follows up another alarming report from last September.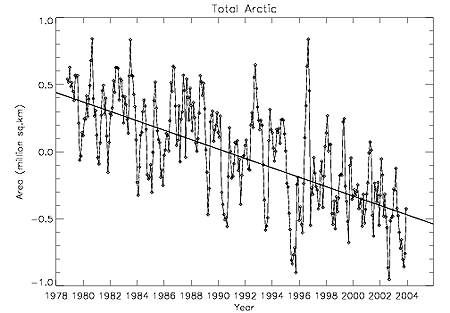 Arctic Ice Coverage 1978-2004
The NSIDC site contains a wealth of publicly available data, including near real-time polar ice coverage maps based on data gathered from the Defense Meteorological Satellite Program: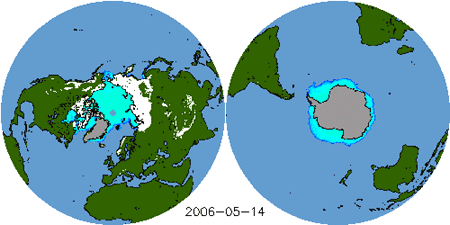 Near Real-time Polar Ice Coverage Maps
Their State of the Cryosphere section contains snapshots of data on various topics including glaciers, sea ice, snow coverage, etc. It is a great source of information, but can be a bit disheartening if you cherish the arctic regions.